Hello Souljaz, Blessings!
This blog is on the internet because of YHWH! I was able to finally get off the sub domain souljaofhope.wordpress.com to souljaofhope.com because YHWH provided the funds to complete such upgrade purchase… I'm not here to blog for the like's, comments, shares, don't get me wrong I appreciate the shares, like's, and I enjoy reading your comments and replies, but the true reason I blog is because I've literary been to hell in my teenage years I actually died in the hospital for 1 hr… While halfway through the gates of hell I screamed Jesus please save me and here I am because of Jesus…

So, I write because I heard all those souls in hell screaming out of torment it was beyond ear piercing and my soul felt the lack of YHWH, near may soul… I WANT NO ONE to experience what I experienced… I know many will for the path to God is narrow while the path to hell is wide.
The Narrow and Wide Gates
13 "Enter through the narrow gate. For wide is the gate and broad is the road that leads to destruction, and many enter through it. 14 But small is the gate and narrow the road that leads to life, and only a few find it. Matthew 7:13-14
If even one person is saved from hell because I shared here on this blog then mission accomplished but I'm a fighter I rather help YHWH, gather more souls through the truth found in the 66 books of the bible. I don't care about politics pertaining to the bible or religious practices that are man made, my laser focus is upon YHWH'z business that He asks me to complete… I'm about results, for YHWH, I gained my soldier mindset when I was twelve and yes, it was misguided and all these years later it is refocused into a Soulja mindset that is driven to seek Soulz like Jesus Christ, requests in the bible.
Why Do I Post Battle Posts With satan
That is a great question!
Before I answer I need to publish a warning before I proceed
Before you proceed in spiritual warfare learn scripture get to know scripture because that is your sword sharper than a double edge sword (Hebrews 4:12) Also strengthen your relationship with YHWH with prayer in ALL aspects of your life, to know His will… Learn the armor scripture because you will need the armor of God (YHWH) you'll need to wear it at all times through your lifestyle (faith walk)
Now onto why I have posted battle posts at satan to display how a Soulja of Hope, should stand firm and not cave to satan's temptations or demands this post is one of those battle posts I have recently posted. It is my desire to teach other children of God how to stand up against the devil,
Plus I'm sick and tired of the devil and his nasty tactics and being in a shepherd (leadership) position bestowed upon me by YHWH, I want to display an open dialogue between me, YHWH, and the S.o.H community of other Souljaz of Hope,
What Is To Change With S.o.H 3.0?
Bolder content that is geared towards lifting up the Souljaz of Hope, as well teachings from scripture that brings forth understanding how to have a deeper relationship with God (YHWH) Season of training to strengthen the body of Christ as the Holy Spirit directs me to lead such battle plan. Think of it as boot camp for the Children of God,
5 As for you, always be sober-minded, endure suffering, do the work of an evangelist, fulfill your ministry 2 Timothy 4:5
_________________________________________________________________________
24 Now I rejoice in what I am suffering for you, and I fill up in my flesh what is still lacking in regard to Christ's afflictions, for the sake of his body, which is the church. 25 I have become its servant by the commission God gave me to present to you the word of God in its fullness Colossians 1:24-25
_________________________________________________________________________
9 Have I not commanded you? Be strong and courageous. Do not be afraid; do not be discouraged, for the LORD your God will be with you wherever you go." Joshua 1:9
These three scriptures co-aside with my 2 of the 3 main strong spiritual gifts I have discovered that God has bestowed upon me, 1 Exhort, (Encourage) 2 Shepherd, (Leader) 3 Miracles, (To invoke Miracles through YHWH'z powers and Authority)
Souljaz of Hope, so fare has been empowered by YHWH'z Authority to (exhort) and to (shepherd)
(Encourage) Lost soulz that Jesus Loves them and died for all of mankind and to encourage (Shepherd) with encouragement for the established Souljaz of Hope,to proceed forward even when the battle is hard to push forward through, as well to encourage and teach them how to soul search lost soulz
(Shepherd) New and established children of God, to mentor them to become closer to the Father in Heaven via relationship verses seeking YHWH, through religious aspects… (Relationship over Religion)
(Miracles) Based off YHWH'z Power and Authority to be displayed upon God's will (only) which is directed to be carried through an individual that the Holy Spirit invokes such display of YHWH'z miracles…
Moving Forward With The Holy Spirit's Direction
My Goal here since January 2020 has to let the Holy Spirit direct my writings, I do my best to always not add human errors in God's message on here, but I'm human and have made mistakes, but rest assure when I make mistakes God alerts me and I seek to correct only when God's word shows me the error, I say it like that because the word of God is touchy for a lot of individuals and many individuals either seek or demand correction when there is no error in the message… What I'm conveying here is If I listen to only humans over YHWH, then these messages would end up water down to not offend individuals… If offended then most likely the Holy Spirit is behind it to correct…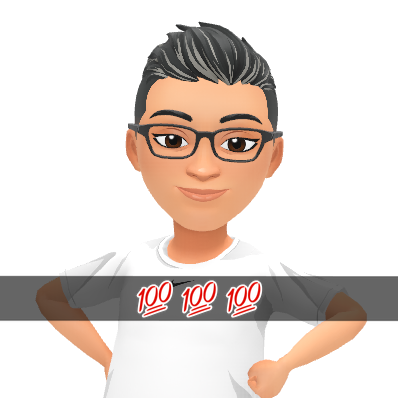 I said from the beginning when I changed the name from Soulja 4 Christ to Soulja of Hope, I wouldn't purposely water down the message, it is going to be kept 100 here (Meaning truthful) well, this offends a lot of individuals… I have received quite a bit of flack for keeping it real (💯) we are talking about soulz here and many false (fake) prophets out here in the world serving up fluffy cotton candy speeches served up with the flavor of deceit… I rather NOT go that route I rather serve up a wholesome meal that will fulfill the soul within with the word of God… Still working at getting better at this aspect because of the brain damage I have from dying for 1 hr as a teenager.
Many of the posts here are because I lived it already and I'm trying my best through the power and Authority of YHWH, to help you avoid those life mistakes and to encourage if such happens that God (YHWH) still forgives and loves with mercy… I love humans like Christ teaches and I hate anything associated with hell like the word of God teaches to be against…
Pray With Me,
Abba, I come before you humbled (Insert your name) to seek your face in these trying times upon earth, help me to seek souls like fishermen of Souls, also please help me to be strengthen to stand against the demons and the devil that has set war against you my Lord YHWH, help me to love all humans where they are in life and to be a mighty Soulja of Hope, that stands against the pits of hell… Father (YHWH) I love you, teach me how to love like your Son Jesus Christ, back unto mankind and to warrior against the pits of hell. Amen.
Worship Song For This Post